This morning I am participating in the
Book Lovers' Blog Hop
, a Tuesday book review for those who love reading. If you like to write reviews, head on over and link up - plus collect a few book recommendations while you're at it. Perfect for a rainy Tuesday like today (it's raining here, at any rate).
I thought I'd write my own book review on one of my favorite novels, a well-worn copy of
How to Make an American Quilt
, by Whitney Otto. This book is meant to be read aloud - try it. You can hear the words coming off the page. Otto masterfully intertwines instructions on how to make a quilt with the stories of several women, revealing how lives may overlap despite differences in generation, race, and location. The American life must be community-oriented, rather like a patchwork quilt.
The protagonist is a young girl who cannot decide who she is or what exactly she wants in life - at least, not until she listens to the stories of several older women and discovers how their experiences may influence her own life choices. In the beginning, she refers to the quilt-making as a "random piecing together," but soon comes to realize that it is far from random. The quilt is created from pieces of each woman's life - a child's dress, a husband's shirt, and a lover's gift. She ceases to wonder at "the disparity of her life," and adds her own stories to the quilt itself.
Read it. You'll find yourself somewhere in the story, I guarantee.
P.S. This book is also a movie. Not as good as the novel (you know how that goes) but still worth watching!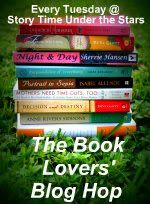 Other Book-Review Blogs of Interest: